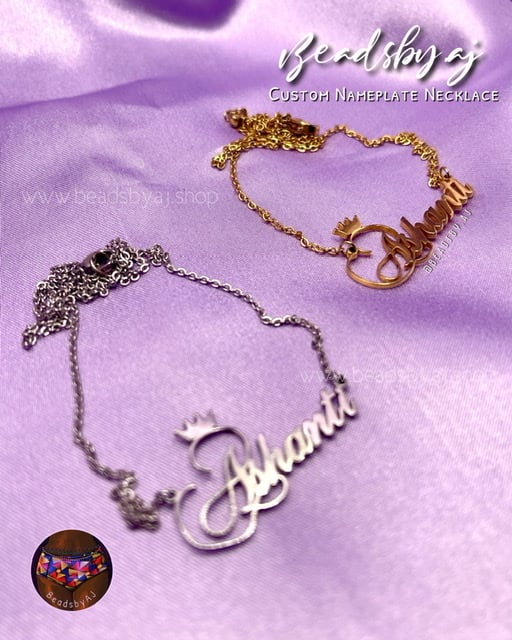 READ BEFORE PURCHASING!!
♡ After choosing your Crown, Color, and Length add your necklace to the cart.
♡ At checkout in the "Additional Notes" section please write the name that you want on your necklace.
Ex. 1: Ashanti
♡ If you order more than one, write your names like the following.
Ex. 1: Ashanti 2: Jupiter 3:Mckayla
♡ Make sure to specify capitalization.
♡ 100% Tarnish Free!
*I am not responsible for your spelling mistakes or improper capitalization. Shipping takes anywhere from 11-15 days to get to me and 1-3 days for me to ship out. Please be patient and stay updated through email for shipping updates.