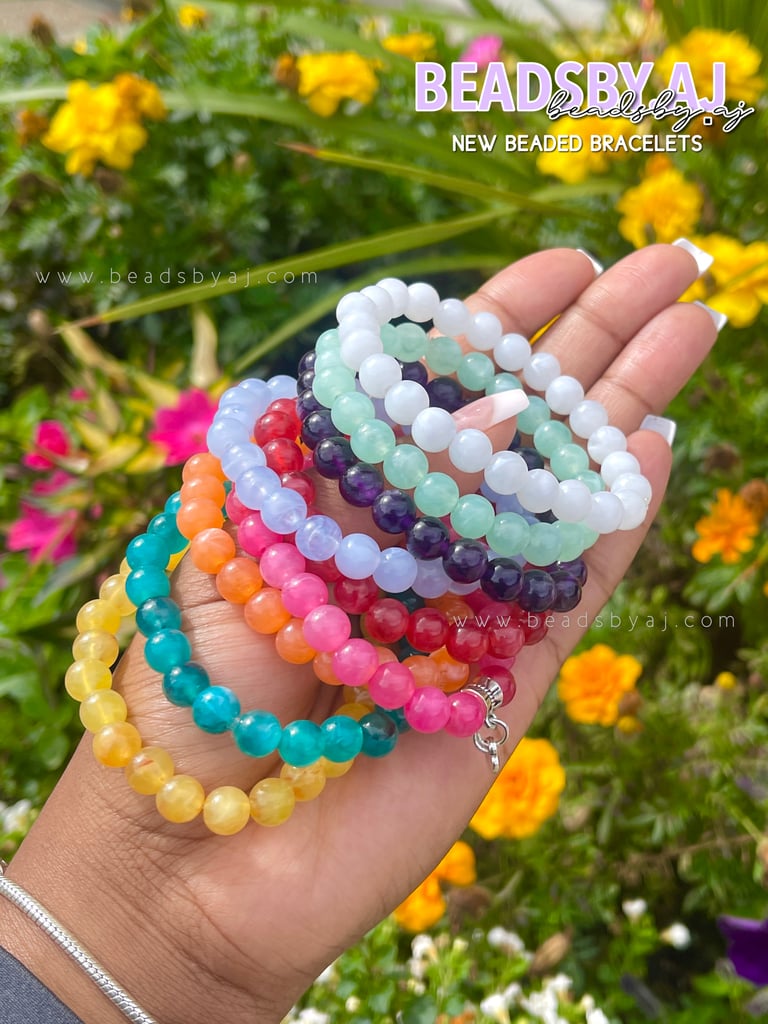 These are imitation crystal bracelets. Extremely lightweight and brilliant shine and color.
*Refer to pink bracelet to view charms! Charms are picked at random*
Child - 4"-5"
Women - 6"-7"
Men - 8"-9"
If the sizes above do fit you how'd you like, add your special measurement to additional comments at checkout! NO CHARGE.